Access Control
Cloud-based access control that seamlessly integrates with powerful video security.
Access Management
Manage doors, users and schedules across your entire organization.
Actionable Insights in Real Time
By aggregating data across devices into a centralized platform, Command provides users with a complete picture of what's going on across sites.
Automatic Updates for Added Benefits
Cloud-connected devices introduce a new level of intelligence and automation. With regular feature and security updates, always stay ahead of the curve.
Powerful Access Control Software
Advanced technology to gain greater visibility and control into your sites.
Natively Integrates with Video Security
Instantly see associated video footage with door-based events—no plugins or configurations.
Centralize Door Management
Manage all the doors across your organization from any web-based device.
Grant Secure Access Remotely
Unlock doors from Verkada's web-based platform or the Verkada Pass mobile app.
Set Door Schedules & Exceptions
Create door schedules that define when doors across your organization are locked or unlocked.
View a Log of Historical Events
See a log of all door events and quickly isolate unusual activities that may require attention.
Key Advantages of Cloud-based Access Control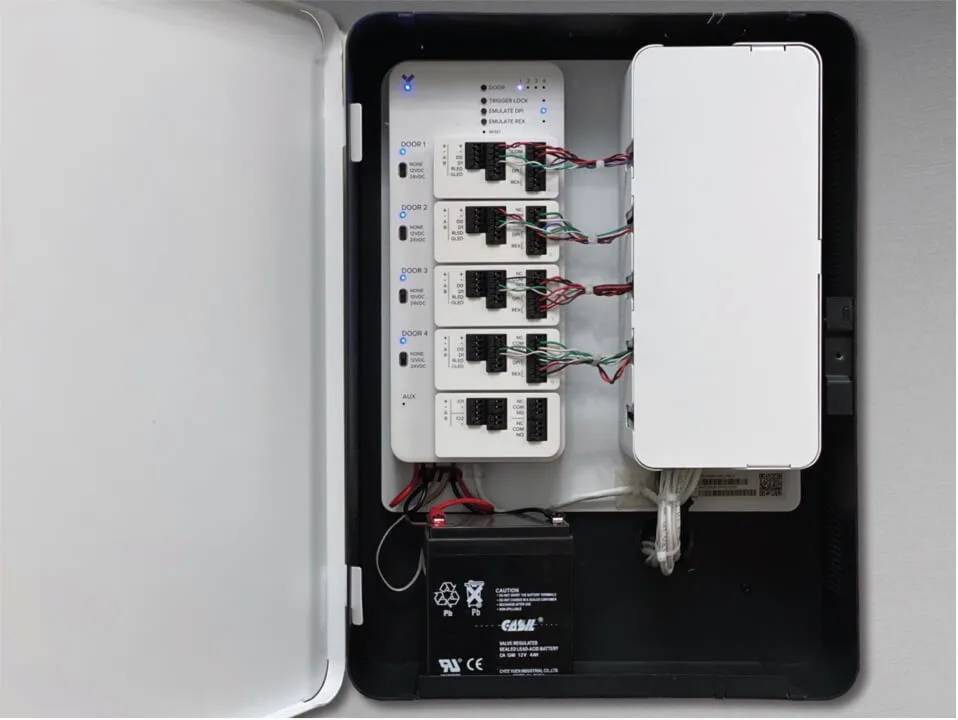 Easy to Maintain
No on-site servers, thin clients, or port forwards.
Cloud-based controllers simply connect to the internet.
Automatic software updates for the latest features and security enhancements.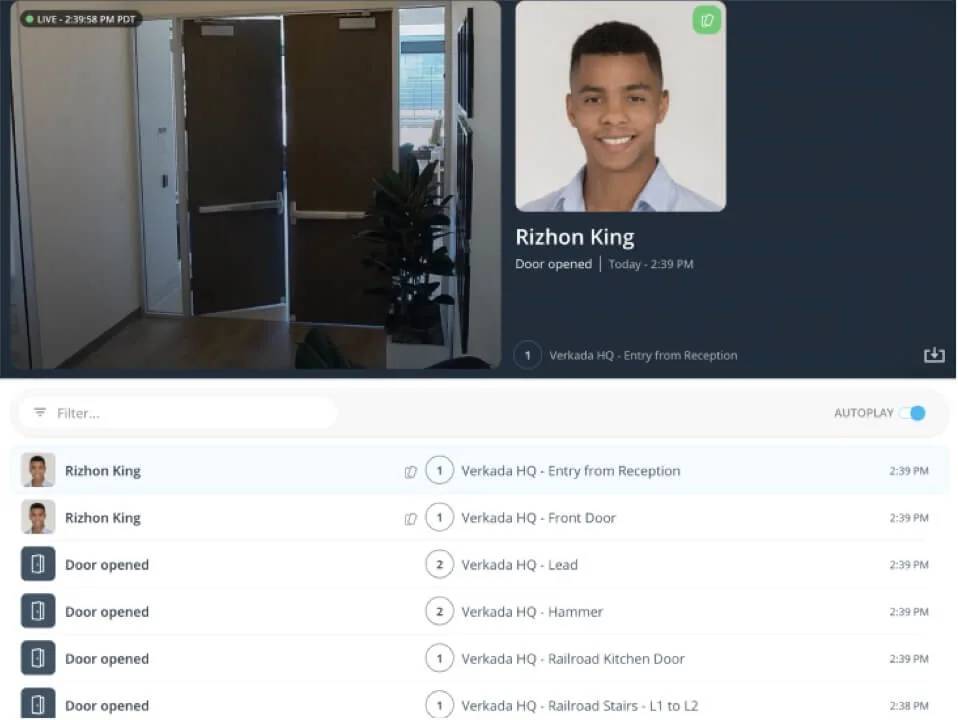 Simple to Manage
Grant, edit or revoke role-based access for users across sites from any device.
Video footage with integrated access control reveal user events across all doors in real-time.
Create and edit door schedules and groups to manage building access.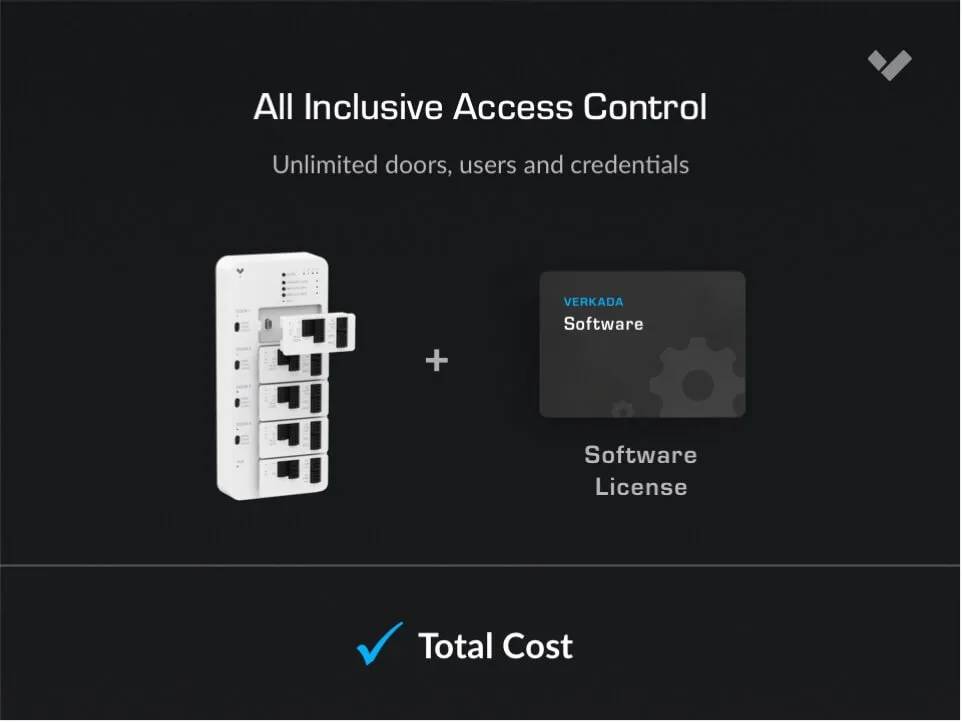 Cost-Effective Solution
No door-tiered hardware—scale limitlessly without incurring additional costs or upgrade fees.
Works with your existing cards and door hardware to seamlessly integrate into your building.
Backed by Verkada's 10-year hardware warranty.