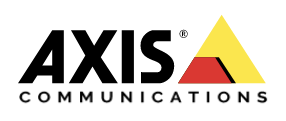 AXIS Camera Station
Optimized for easy and efficient surveillance
Optimized for small- to mid-sized installations
AXIS Camera Station, video management software, is the ideal solution to meet the needs for efficient surveillance of small- and midsized installations, such as retail shops, hotels, schools and manufacturing sites – a proven solution with more than 50,000 installations worldwide. It is designed to perfectly match Axis' wide range of network video products and product features to optimize system reliability.
Ease of operation & high-definition identification
A setup wizard with automatic camera discovery guides you through every step of the setup process. This allows the system to be up and running within minutes. AXIS Camera Station is developed with focus on ease of use and intuitive operation, ensuring that anyone can effectively manage incidents and quickly export high definition evidence. AXIS Camera Station allows the user to add useful functionality such as AXIS A8004‑VE Network Video Door Station for audiovisual identification and remote entry control, as well as AXIS C3003‑E Network Horn Speaker that enables an operator to remotely address people and deter unwanted activity.
Mobile viewing app for remote monitoring
Axis Mobile viewing app The mobile viewing app allows users to keep up with events from the surveillance site even from other locations. It offers easy access to multiple system and other features such as live view with selectable streaming profiles, timeline visualization of recorded events as well as snapshots in live view and playback.
Mobile viewing app for remote monitoring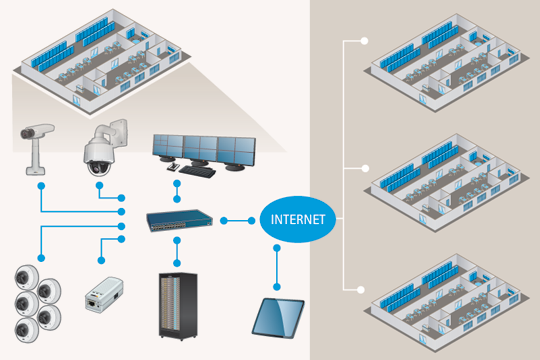 Out-of-the box ready recording solutions
AXIS S10 and AXIS S20 Series are recorders preloaded with all necessary software including licenses and are preconfigured to minimize installation time. Completed with cameras from Axis wide product portfolio and monitors they form a plug and play solution for mid-sized installations up to 64 channels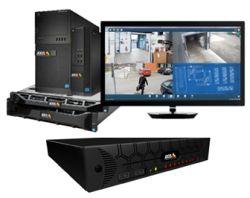 Don't Be Shy
Drop us a line anytime and one of our team members will be happy to help you