Get a world-class cloud phone system inside a single app
Empower your business by uniting all your important conversations on one simple platform.
The phone system that helps teams achieve more
Meet the world's leading cloud phone system — reimagined with powerful intelligence, workflow automation, video, messaging, and more.
Meet the world's most advanced cloud phone system
Mobility for modern work
Access work on the go by adding the leading business phone system to your existing devices and apps like Salesforce, Google, and Microsoft.
Scale with ease
Add new lines, devices, offices, and remote teams in minutes with 24/7 customer support via chat or phone.
Connect your apps and extract insights
Access the richest set of features, analytics, and integrations of any cloud phone provider, all designed with simplicity for anyone to use.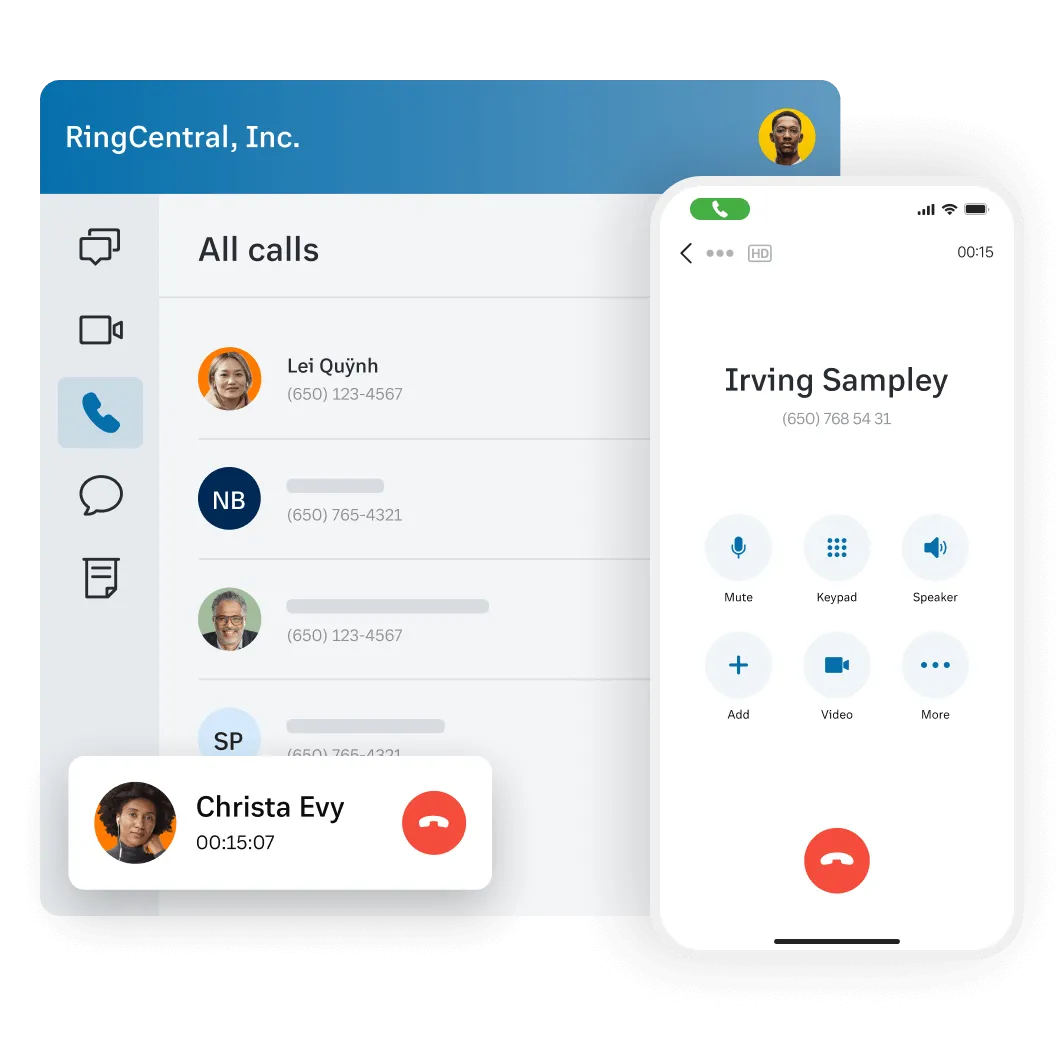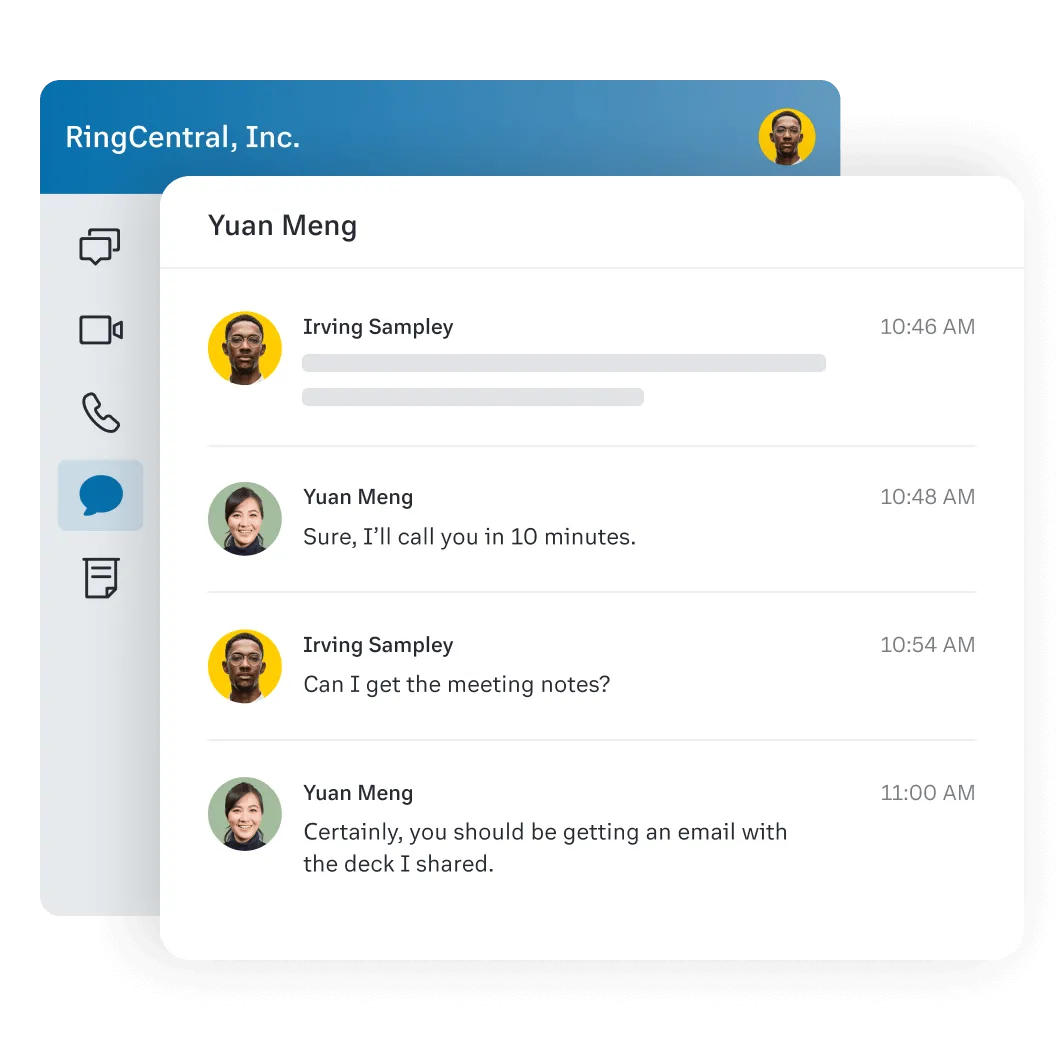 Business texting that's effective and effortless
One unified business number
Utilize one secure and professional business number for your voice, fax, text, and multimedia messages.
Easy to use SMS and MMS
Login and send SMS, MMS or multimedia texts in seconds. Switch between desktop and mobile anytime to pick up where you left off.
SMS to engage customers
Use High Volume SMS to text and engage customers at scale for things like appointment reminders, promotions, and more.
No hardware required
Use the app as an online fax machine to send, receive, and manage secure and confidential faxes anytime from any device.
Advanced faxing made simple
Schedule and broadcast faxes, customize fax cover pages, use fax spam blocking, and more advanced features.
Secure and encrypted
Transmit faxes securely over an encrypted connection (TLS) and store them in a password-protected account.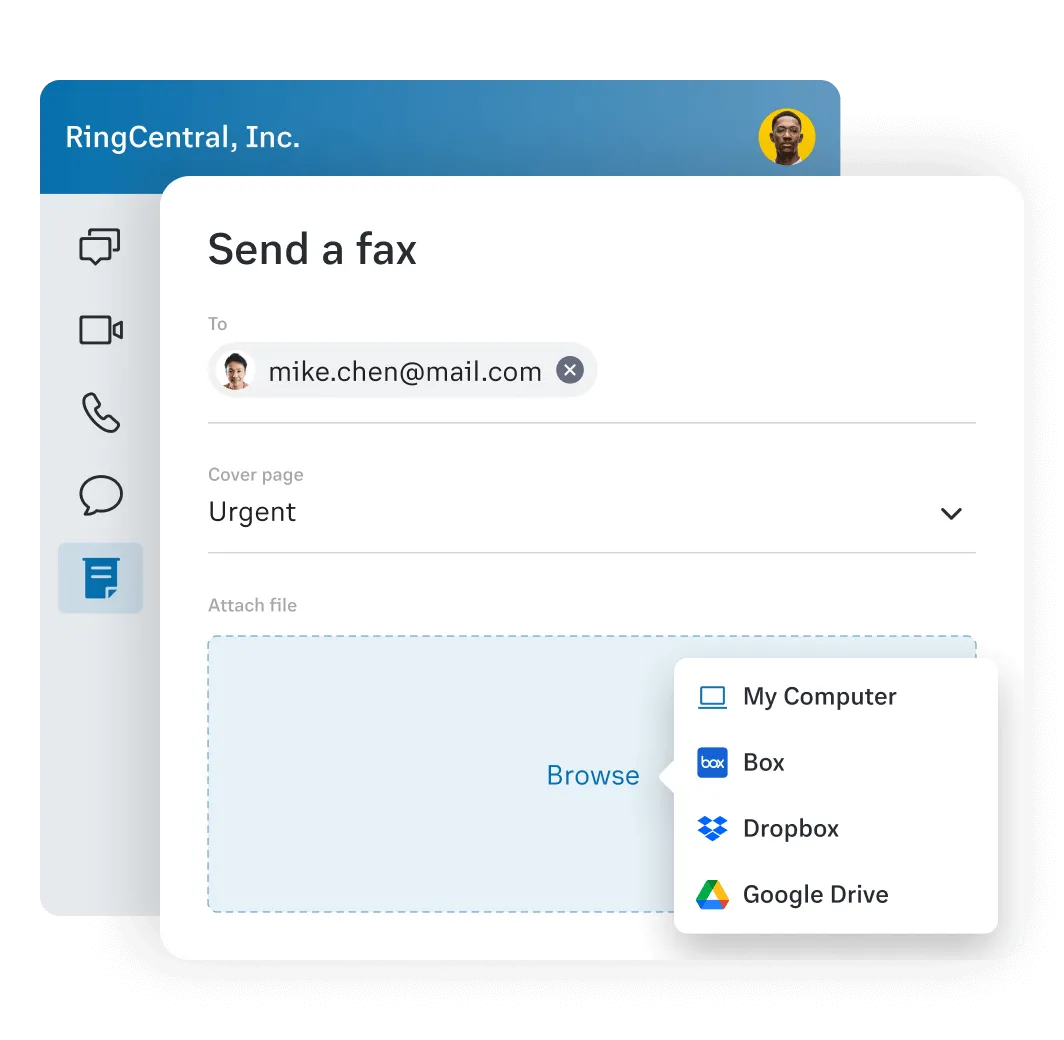 Rich and simple team collaboration
Personalize workflows
Create customizable tabs, personal folders, embedded apps, task management, and themes.
Stay connected on the go
Experience a unified, intuitive, open, and secure place for group work on desktop, mobile, or browser.
Call or meet in a click
Transform informal chats into secure and reliable video meetings or phone calls in just a few clicks.
Transform the way you meet
Schedule, host, or join from your preferred device
Move without interruptions; switch from a phone call to a video meeting in one click, or from a laptop or mobile device when you hit the road.
Smart AI capabilities
Take the work out of meetings with a built-in whiteboard, live transcription, and advanced meeting summaries designed to create clarity for hybrid teams.  
Powerful webinars and conference rooms
Extend your business phone system, run webinars, or turn any room into a professional meeting space by adding RingCentral Webinar™ or RingCentral Rooms™.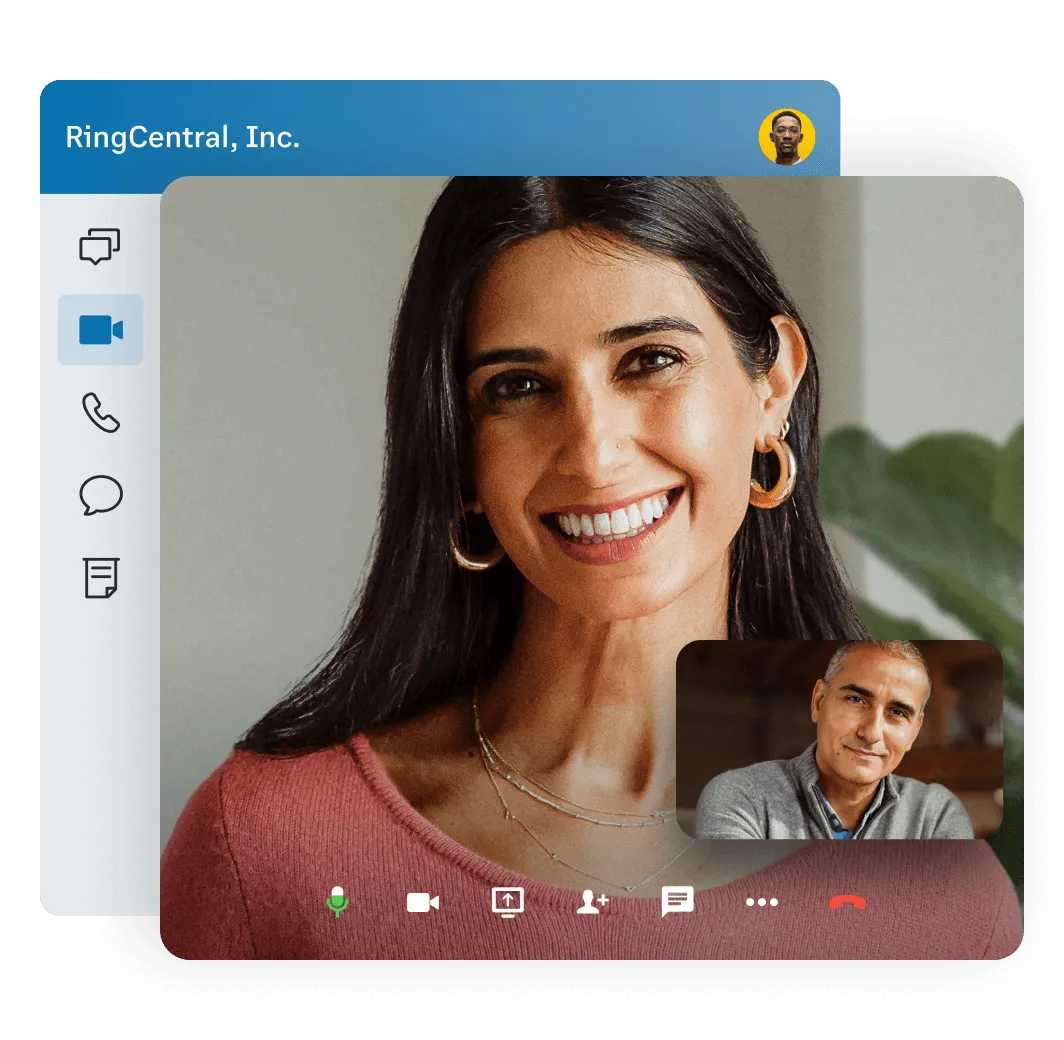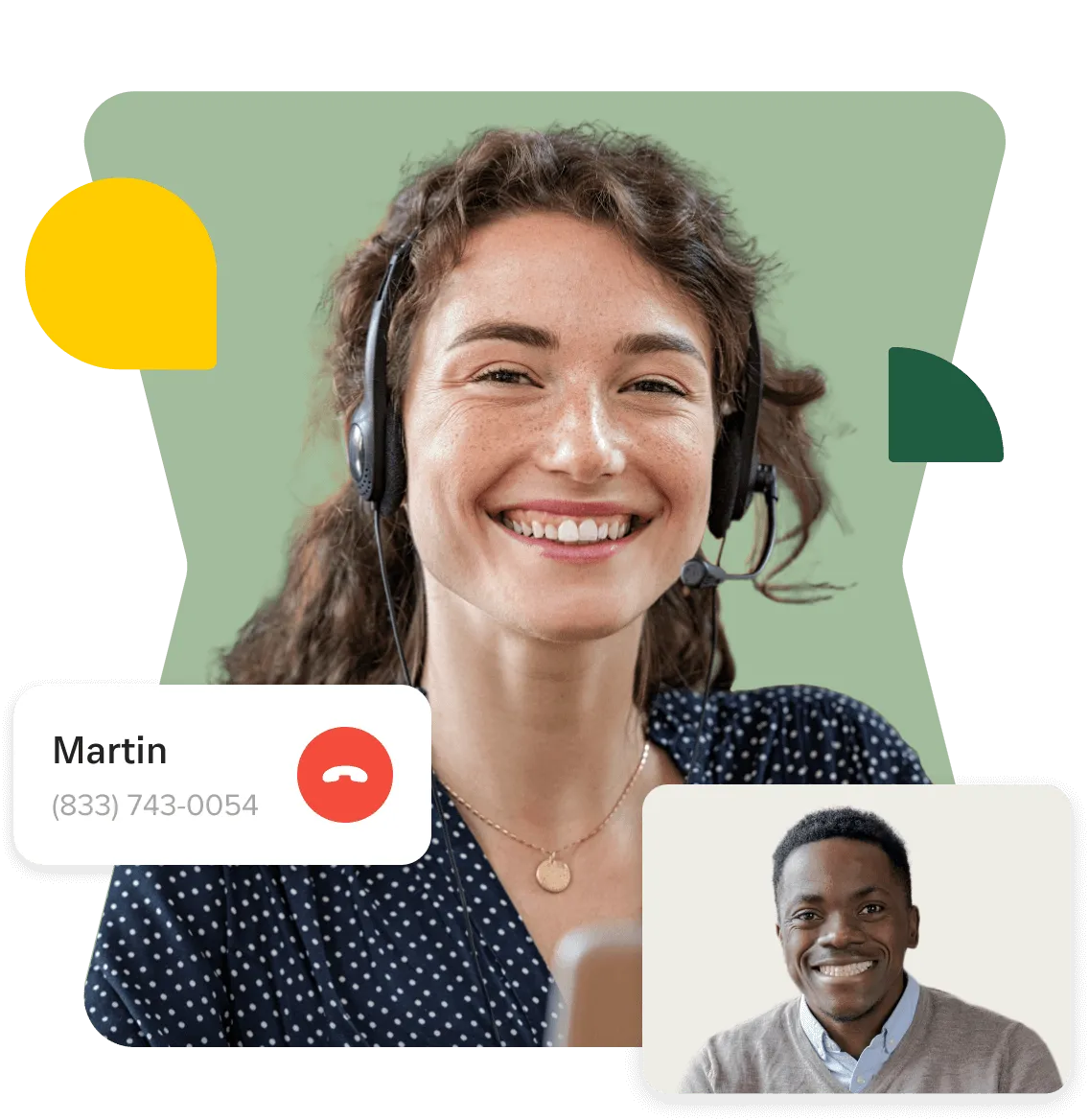 Elevate Customer Experience
Simplify customer connections from any channel, anywhere, with anyone. Delight customers and agents with effortless experiences.
Ready to use integrations
Improvement in customer satisfaction